The 2021 Ford Explorer has unique capabilities that would intrigue any driver. Its design is bold, giving a clear statement of pure class and elegance. Our team is very excited about this SUV, mainly because of what it can do on the road. Its safety is also excellent because it has incredible features that help mitigate the risks of accidents occurring. Moreover, the 2021 Ford Explorer also has excellent technological features that make it efficient since these features simplify the work that a driver should do. In this article, we at Iverson Auto Group in Mitche ll, SD have discussed some outstanding features that this SUV has.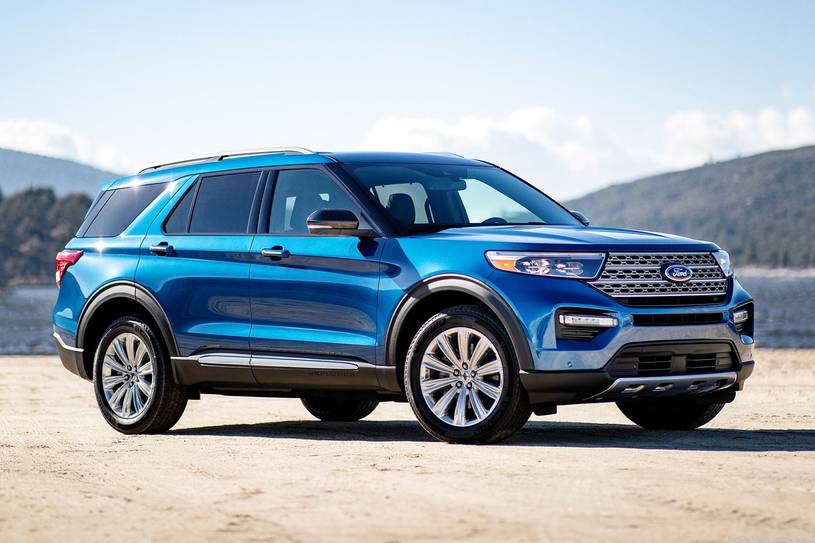 Engine and Performance
The 2021 Ford Explorer comes with several engine options, and the first option is a 300 HP engine that has a capacity of 2.3 liters. The second option is a 365 HP engine with a capacity of 3 liters. The other engine option is more powerful than the first two, as it has a horsepower of 400. All these engine options are turbocharged.
This SUV's performance is excellent, making it an ideal vehicle in Mitchell, SD. It has a perfect steering wheel that makes handling this SUV easy, as it gives it smooth turns, even on sharp corners. When you use the all-wheel-drive options, this SUV's performance is much better because it will tolerate all road conditions. Ideally, during the winter season in Mitchell, SD, the roads usually get slippery, causing most vehicles to skid. But when the 2021 Ford Explorer is an all-wheel-drive model, it can accelerate adequately without skidding. Moreover, this SUV also gives its riders a smooth ride, regardless of the terrain, because it has a fantastic suspension system that has an impressive ability to suck up disturbances on the road.
Interior Comfort and Exterior Design
This SUV's interior gives exceptional comfort because of its outstanding design and the materials used to make the seats. This SUV's seats also have a function that helps in heating and cooling them, aiming to enhance their comfortability. The driver's seat has also been placed in a good position, and it can also be raised to enable the driver to see the road. Its exterior is also impressive because it has a fantastic design, making this SUV one of the most luxurious vehicles. Its side mirrors are excellently positioned to give the driver an excellent view of the SUV's rear side. The interior has a climate control feature that is essential in regulating the vehicle's temperature, depending on the people's preference inside the Explorer.
Technology
The technological features inside this SUV are incredible. For starters, this SUV has an infotainment system that is well equipped with clear audio outputs, ensuring that the people using the vehicle are entertained. It also has a touchscreen display that is also part of the entertainment system that is easy to operate. Moreover, this SUV also has Wi-Fi connectivity, and it has a wireless phone charging spot.
Safety Features
This SUV has an excellent safety rating because it has impressive safety features. For instance, it has massive airbags that act as a cushion that protects people inside the vehicle from the impact of a sudden accident. It also has a system that helps the driver regulate the SUV's speed to avoid causing accidents due to over speeding. Moreover, this SUV also has a feature that allows the driver when they are reversing the vehicle. Ideally, this system uses a camera placed at the vehicle's backside, displaying its recordings on the SUV's touchscreen, meaning that the driver can see what is behind the SUV.
Visit Iverson Auto Group Today!
If you are a driver in Mitchell, SD, you should schedule a test drive with Iverson Auto Group so that you experience this excellent SUV before you buy it.