With so many used vehicle models to choose from, it is important for every brand to encompass a mirage of characteristics that stand out, among others. RAM is a brand that has created its own reputation of power and performance across several truck models that are bold and beautiful. Sticking to the development of one automotive type allows this automaker to thoroughly focus on the details and accents that make each used RAM model so alluring and attractive. Built tougher than the rest with personal and commercial selections to choose from, RAM is focused on getting the job done when all others shy away from the work. Sticking with owners until the job is finished, RAM trucks and vans are an elite class of hard-workers and dedicated partners.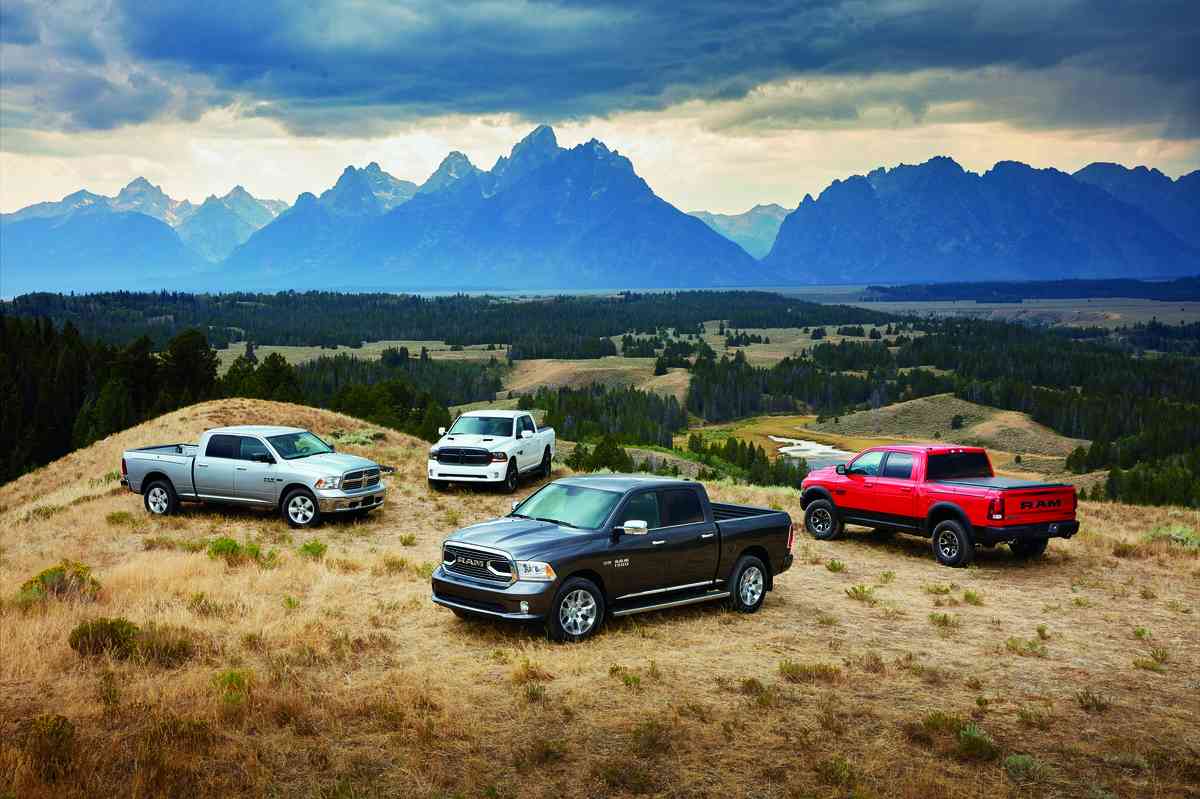 Get a Great Deal on Used RAM Models
New RAM models can be tempting but used RAM vehicles present a better deal for shoppers. As a tradeoff for a slightly older model year and a few more miles, customers can get a quality RAM truck at a great price from our inventory. Any used RAM model that comes onto our lot for sale is inspected for condition and soundness for the benefit of our customers. Keep in mind that just because a used RAM model may be a great deal does not necessarily mean quality has been sacrificed, either. That is the greatest concept about this brand. They can maintain great pricing while implementing top grade components in every model.
Quality Comes Natural to RAM Vehicles
Quality in a used RAM models shines through in the durability and reliability of these truck models. Interior quality is evident in long-lasting upholstery and tech components that easily withstand stress and wear from daily use. Most used RAM vehicles incorporate leather upholstery that can remain tough in a variety of situations. Not to mention, the modern tech amenities every RAM incorporates in its cabin remain relevant and useful for years after initial production.
Competitive Pricing on Used RAM Models
The market segment for used truck models sees some intense rivalry among a few long-standing, traditional automakers. Yet, RAM remains at the top of the list for buyer preference because of all the features buyers gain access to in a moderately-priced pickup with these options. Unique to used models, pre-owned RAM inventory is priced according to the trims and packages they include from previous owners. Competitive pricing for these models means we price our RAM inventory to move from our lot quickly. By promoting used models, buyers at Iverson Auto Group can find a wide array of models and package upgrades that may be scarce or not produced anymore.
Used RAM Inventory
Although RAM is a brand that mainly produces trucks, each truck type differs vastly in their capabilities, amenities, and features. The RAM 1500 Classic is exactly what you would expect. It boasts a straightforward design with easy-to-use tech features and a clean interior. The RAM 1500 jazzes things up a bit, adding eye-catching accents in a bit more capability. Still, the heavy-duty RAM 2500 and 3500 truck models in our inventory serve a variety of purposes and can be used personally or commercially. Simply put, these truck layouts are multi-faceted and diverse in their purpose.
Visit Iverson Auto Group to See used RAM Inventory Available for Sale
If the thought of a great-priced used RAM model appeals to you, consider making the trip to Iverson Auto Group in Mitchell, SD to see the inventory we have to offer. Buying a quality used truck does not have to break the bank, and we are here to prove it to you with our pre-owned RAM truck lineup.